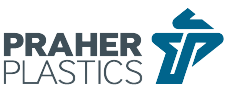 From Salt Pool Conversions to Full Service Provider
We have installed them in Condominiums, Health and Fitness Clubs, Hotels and Motels all across Canada.
As our Installers were doing their work, we began getting an ever increasing number of requests for every type of repair and service related to the Pools and Hot Tubs we were converting to salt.
Organically, we became a Commercial Pool, Hot Tub and Sauna Service Company.
We derive a great deal of satisfaction from knowing that every day we help people of all ages and from all walks of life enjoy the benefits of moving in water!